Royal Package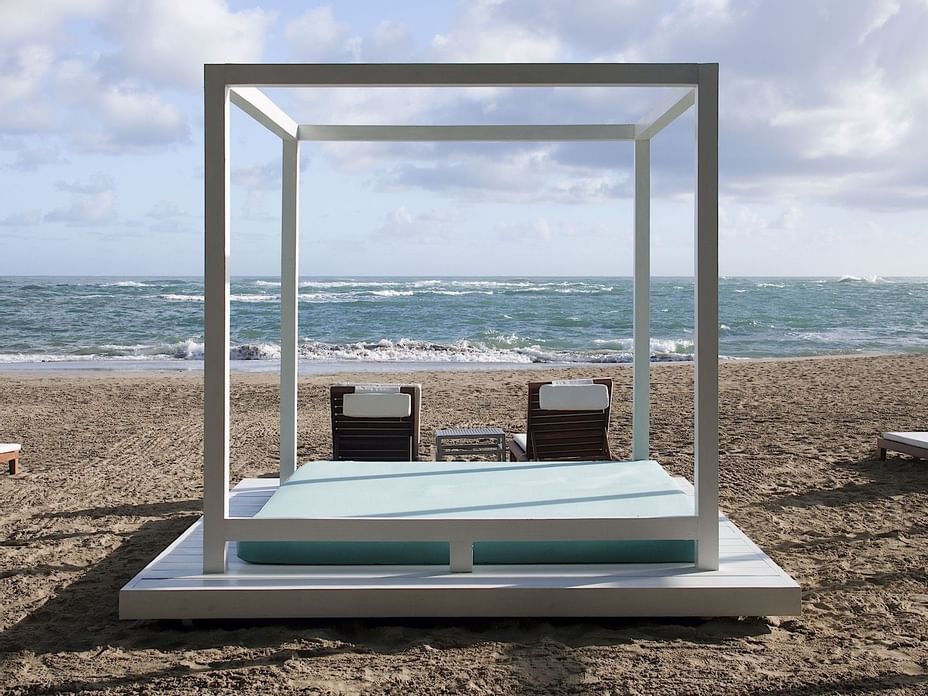 Gran Ventana introduces our new Royal Package. This upgrade package provides a number of additional services and amenities for a nominal charge per person per night.
Package Inclusions
Renovated room in the Saona or Catalina blocks.
Concierge services exclusively for Royal and Premium packages guests (for a la carte restaurants reservations and other guest services).
Unlimited, free WiFi.
Privilege access to the Vintage Club (located on the Octopus Terrace) - serving international beverages, coffees and snacks from 8:00 am to 12:00 midnight. The Vintage Club also offers flat screen TV, IPads, air conditioned comfort, and signature drinks.
Access to exclusive private beach area with Balinese beds.
Personalized waiter service within the private beach area.
Fruit basket in room on arrival.
Early check-in (subject to availability).
Late check-out (subject to availability).
Superior quality pool towels, which are placed in the room and changed during turndown service.
Daily turn down service including chocolate Kisses.
Platinum bracelet and personal key to enter The Vintage Club.
10% discounts at our sister hotel, the luxury boutique Casa Colonial, on all spa services plus at their on-site restaurants and bars.
Additional Inclusions Featured In The Royal Package
Private check-in at the new Vintage Club.
Unlimited number of dinners at the specialty restaurants.
Free of charge room service from 7:00 am until 11:00 pm.
Mini bar (in-room bar) welcome package to include.
Choice of two (2) half bottle (375 ml) of: Rum, vodka, whiskey or gin brands (Please refer to the In-room bar menu).
For sparkling and wines, choose one (1) half bottle (375 ml) of Chilean white wine, one (1) half bottle (375 ml) of Chilean red wine and one (1) half bottle (200 ml) of sparkling wine.
In-room safe included.
A surprise gift provided by your Concierge during your stay.
In-room Bathrobes.
Pricing:
The Royal Package is $40 USD per person, per night and The Premium Package is $30 USD per person, per night. These are new prices as of Wednesday, November 1st 2017 and until further notice. Package upgrades can be purchased directly through the resort or through tour operators and OTA's. These supplement rates are based on double occupancy. For single occupancy, please apply an additional 20% to these rates. Royal Package would be: $48 USD per person per night and Premium Package $36 USD per person per night.
Rules & Regulations:
Guests must purchase any of these packages for a minimum of three (3) nights, which must be used on the last three nights of their stay. Guests will be identified with different colored bracelets and pool towels with VH Hotels & Resorts logo.
For stays of two weeks of customers purchasing VH Royal Package will repeat the In Room Bar (Mini Bar) welcome package at the beginning of the second week.
All guests sharing the same room must purchase the same package with the same conditions (same number of nights, etc.).
A 50% of total amount deposit is required in order to confirm space.
Cancellations affect us significantly. For no shows and cancellations within 30 days prior to arrival, your 50% deposit will be forfeited as a cancellation fee. If you reschedule your reservation within 12 months, your deposit will be applied to your next stay. We strongly recommend that you take insurance against trip interruption and the possibility of cancellation fees.
Children rates: First child under the age of 12 years old accompanied by parents who have bought any of these packages will receive the same package benefits as their parents at no cost. Second child will receive the same benefits at a cost of 50% of adult's rate.
Children must be supervised by their parents or tutors.
Vintage Club dress code: Please refrain from wearing swimsuit and wet clothes. Shoes are required.
It is not permitted to take out or to bring any drinks from or to the Vintage Club.
Please refrain from smoking in the Vintage Club.
All bracelets should be returned at check-out. A fee of US$100.00 will be charged for lost bracelets.
Rates and conditions are subject to change without notice.